No Guru, no Method, no Teacher
My Japanese wife Hiroko and me have been teaching Japanese mainly in classrooms to small and larger groups.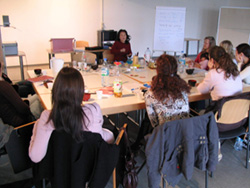 Some people do not have the possibility to hire a teacher, this is not an option in the vicinity or this is simply too expensive.

We have found a way around this, in this internet age many people use SKYPE or other digital means to communicate online . We started to use SKYPE for teaching Japanese. You can find more information about we do this on our skype page.
We also have developed many study-unit (so-called decks) for ANKI – a powerful, intelligent flashcard learning program – this is a quick way to study and remember Japanese!
At Leiden University we used Mina no Nihongo, but with private students we often use Genki, and for corporate study Japanese for Busy People is a good series. For more detail look at the Methods page.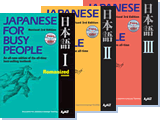 We can determine the best method for you best during a (free) intake lesson.